Our story
---
Since 2012 Pro Locksmith has been providing Locksmith services of all kinds in London and surrounding areas. Our prolonged existence and Proven track record are proof enough that we provide the best locksmith service in all of Manchester. Many residents and businesses prefer our locksmiths for all their security needs in and around Manchester.
Lewis Endlar, Our manager completed his training with the British Locksmiths Association. Training at the facility allowed him to gain an in-depth knowledge of lock and key workings and many other high-security products.
Lewis Endlar had a simple goal, and that was to unlock any lock without a key or original tool; from the simplest to increasingly complex. Name then imparted his expertise and knowledge to all of his employees at Pro Locksmiths. Today, we are proficient in unlocking and opening almost anything out there so you can rest assured that Pro Locksmiths will never leave you hanging.
The ethos we live by
---
At Pro Locksmith, we believe safety should be within everyone's reach. That's why We put safety and security at the heart of everything we do. Our company is devoted to offering customized solutions that are designed to meet each customer's unique security needs and requirements.
We offer timely and cost-effective locksmith service throughout Manchester. Our team understands how stressful it is to be the victim of a break-in and theft, so we make every effort to arrive at your property within 30 minutes of receiving a call from you. Regardless of the situation, you are in, our professionals are available to assist you at any time for an affordable price, regardless of the time of day. Despite common misconceptions, we can assure our customers that no nasty extras will be charged if we provide an emergency locksmith Manchester service because everyone should have the chance to feel safe
Wide-ranging Locksmith Services in Manchester
---
Based in Manchester, Pro Locksmith provides a wide variety of services such as:
Window locks and door closer installations
Burglary repairs
Alarm installations
CCTV installation, repair and Maintenance
Emergency Lockout response
Car rekeying
Key Cutting
Safe security services
Door entry system installations
Call us Now or Follow on Instagramm
We are one of the best in Manchester when it comes to exceptional levels of service and in-depth knowledge of the industry and its product. We have partnered with the industry-best Yale locks and provide fast and reliable Locksmith service in London. All our services cover Manchester-wide, from Salford to Wembley and Stockport to Trafford.
You can also get in touch with us if you wish to receive professional advice about how to burglar-proof your home, reinforce your commercial property, or ask about options for your office's security. Call us NOW!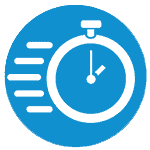 Only 15 Mins Response Time
24/7 Customer Support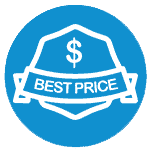 Save Money Best Price In Manchester
LOOKING FOR HONEST AND RELIABLE SERVICES?
Best Locksmiths in Manchester
Make An Appointment Today With Our Online Form